Michelle Arthurs-Brennan, a journalist at the magazine Cycling Weekly and her husband Maurice Brennan, a 37 year old IT consultant, both of Stafford Road, Caterham were found by savvy internet users to have driven their car in both an unroadworthy state and with no insurance across three European countries.
Maurice Graham Brennan, originally from Wrexham in Wales, uses the YouTube usernames "bungle2010", "daf j" (he regularly denies it) and the avatar Maurice on the toyotaGT86 forum. Link here. According to companies house, his company, Alvit Consultancy, is registered at 253 Stafford Road, Caterham CR3 6NL. His Linkedin profile (before he blocked it) showed him as working for the cloudbooking.com website. Maurice, a graduate of the University of the West of England, Bristol, along with Michelle appear to be frequent users of the extremist website 4chan. He is about 1.75m tall of lanky build and has classic male pattern baldness and ginger hair.
Michelle Arthurs Brennan is a 31 year old cycling journalist, she has had previous experiences with flouting the law here. Commentators on the post linked have claimed that Michelle is infertile and her feminist extremism is a cover up for her infertility. She herself has described her amenorrhea (failure to menstruate) as a result of her excessive training. However gynecological experts have suggested Arthurs-Brennan has a body fat percentage that is too high and an underlying condition such as polycystic ovary syndrome exists. Some users that claim to know Michelle and Maurice have stated she has had multiple failed IVF treatments. She also claims to be an expert in bed and deems the exploits of ham fisted amateurs at massaging her clitoris to be equivalent to those of poor fitting bicycle saddles.
In 2016, Maurice Brennan purchased this Toyota GT86, a photograph of the car is shown below. The front number plate on this vehicle was of legal size and spacing when the photograph was taken.
A screenshot showing the history of the vehicle shows it was purchased on 03 May 2016 based on the "Date of Last V5 Logbook issued"
Driving 1000km+ without insurance
Shortly after purchasing this vehicle, Michelle and Maurice took a "road trip" around Europe with their bikes. They travelled in excess of 1000km and helpfully documented exactly where they went.
Here are some shots of the pair on their bikes
Maurice and Michelle drove this car through Germany, France and Italy with no insurance. Maurice willingly modified the vehicle by replacing his registration plate with a "fancy plate" (aka chavplates) which had blatantly illegal sizing (the text is over 50% smaller than it should be). In European countries, a modification such as this completely invalidates insurance as the vehicle is deemed unroadworthy (and would fail a UK MOT), it is a criminal offence.
You can see the proud chav idiot talking about how the "fancyplate" (aka chavplate) cleans up the front end of his car.
Eagled eyed viewers are probably rolling their heads wondering if these clowns have an ounce of intelligence between them. There is doing something illegal and then posting graphic pictures detailing it.
Morons obviously live in this household because the idiots sent the car for an MOT with the illegal front number plate and to no surprise it failed. Screenshot below. Link to the MOT history for this vehicle here
Unsurprisingly, having reached into the trunk and replaced the number plate, the vehicle was deemed to pass. However, The Brennan's continued to drive this vehicle with a known illegal front number plate for some time afterwards and in utter disbelief, the same vehicle went in for another MOT in April 2019 and failed again on the same front number plate. By judgement, it's likely they had been driving for at least 4 years with compromised insurance.
There is clearly a difference between a failure without knowledge and intentionally driving a vehicle that is known to be illegal. The Brennan's CLEARLY new they were doing something illegal.
Driving a vehicle in an unroadworthy condition
This story continues because the blithering fools then did something that beggar's belief. The Toyota GT86 was submitted for an MOT on 01 October 2020. The car failed on the following
Front brake hose was perforated and leaking hydraulic fluid
Exhaust Carbon monoxide was beyond acceptable limits
Buckled front wheel
No back seat
The first fault in the list was so severe that the MOT tester labelled it as "Do not drive until repaired (dangerous defects)". The Brennan's elected to drive a further 18 miles (30km) before getting a car with faulty brakes fixed. This offence carries a £5000 fine and 3 penalty points. Irrespective of the financial penalties, the consequences of the vehicle being involved in a crash are not worth thinking about.
The Brennan's could have been driving the vehicle in this unroadworthy condition for over 5000 miles (8000km).
It is of note, the Brennan's continue to drive a vehicle with a buckled front wheel.
This type of behavior is totally unacceptable. The Brennan's and their army of WOKE fans from twitter need to get away from the millennial addictions to social media and realize the consequences of their mindless, selfish actions.
Update…
Shortly after Maurice Brennan (daf j) was notified of this post by some commentators on Youtube, all of the social media and posts where this information was extracted from has been deleted along with Michelle Arthurs Brenann locking her Twitter, Instagram and Linkedin accounts.
Fortunately, full dumps will be available for law enforcement should they request it.
EDIT:
There have been a lot of question marks over Michelle's claims that she is so fit and exercises so hard that her periods stopped. Her "extensive" research which many medical professionals have questioned was in her eyes superior to that of three General Practitioners with at least 27 years of combined experience.
The principle claims that many medics have questioned (see the comments section below) concern body fat percentage and Amenorrhea. Studies have stated a low body fat percentage contributes to Amenorrhea. That limit is accepted to be 10%. An indication of visual perceptions of body fat percentage is shown below from the popular website Athlean-X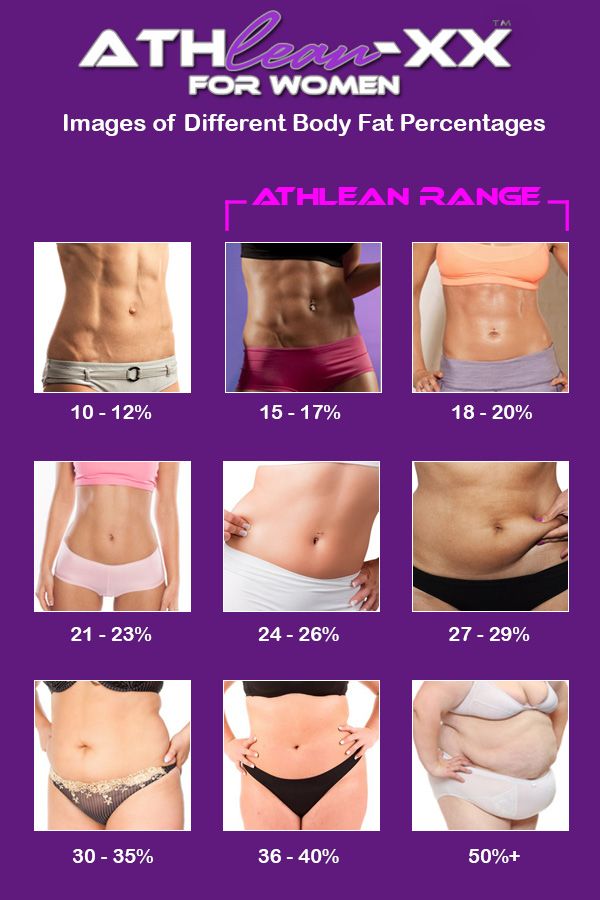 Below is a picture of Michelle Arthurs Brennan who does not appear to be anywhere near 10% body fat.
Some medics have suggested she has manipulated her article to garner more clicks and belittle GPs. Others have commented that she may have an underlying eating disorder or PCOS.